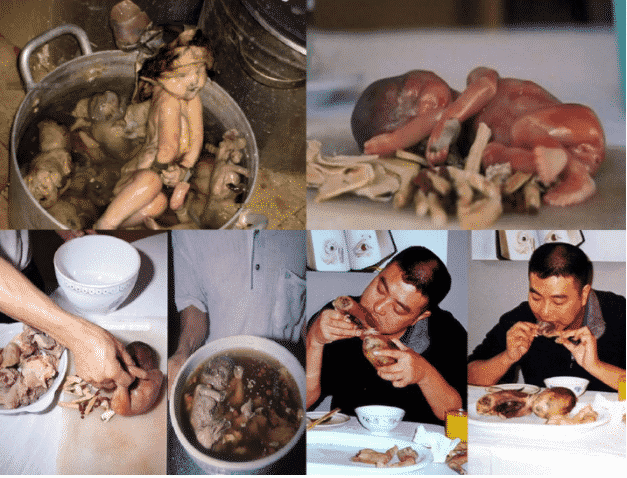 There are ton of photos circulating on the internet about this Chinese man eating a baby fetus in a Chinese restaurant.




Man name is Mr. Zhu Yu is in controversy, professionally is an artist. He did this to protest against government.
Eating a human being baby fetus is a Controversy all over the world. But this man in the controversy for consuming baby fetus.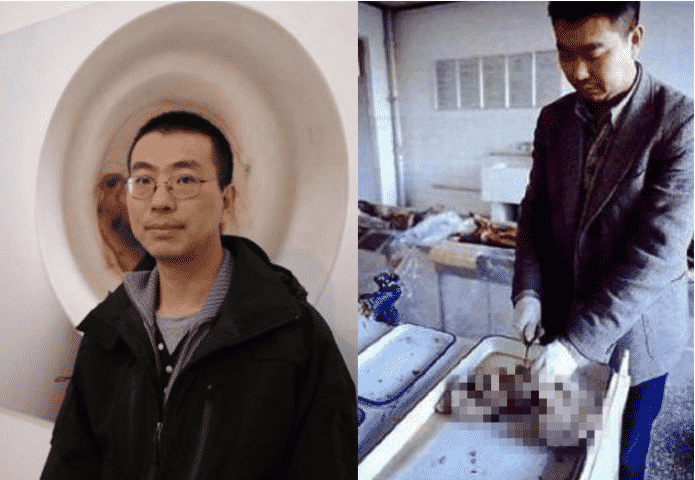 Later, when post went viral on the internet, an investigation team went to him. He admitted that he used a fake baby probably a doll for government ignorance against Artists.




He staged a conceptual piece called "Eating people" at the shanghai art festival in 2000. Since, than these photographs has been circulating all over the world. He used the doll to make the art. He has no regrets.
"I herewith announce my intention and my aim to eat people as a protest against mankind's moral idea that he/she cannot eat people." he said.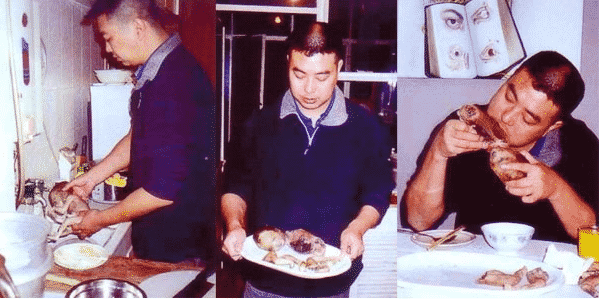 See this Viral Ad that cross over 10 Million views. Eid Forget and Forgive
Watch Mr.Zhu Yu interview from a highly controversial documentary 'Beijing Swings'
So what do you think about this act? What should be done against these people who did these thing in life?
Do comment bellow and share with your friend to make other know about it.