Indian food business industry features as the sixth-largest food industry in the world. India food business Industry presents huge business and investment opportunities equipped with technologically abreast food practices.
Some of the food business ideas in India are given below, to use them for your advantage.
Here is a list of Top 12 Profitable Small Food Business Ideas
1. Restaurant Business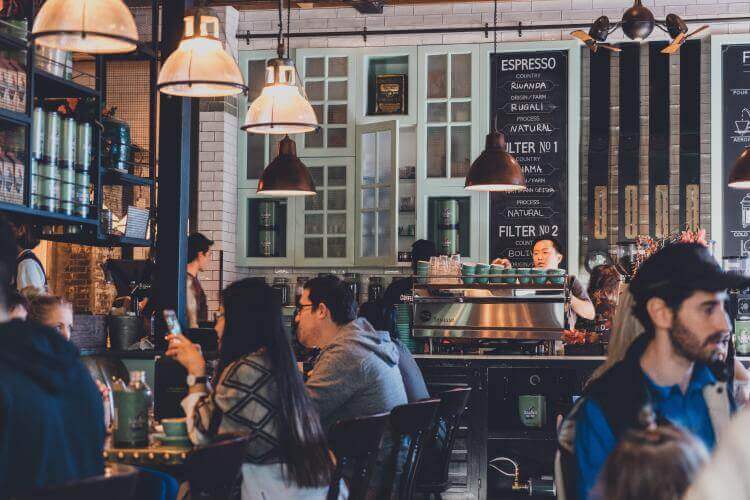 The restaurant industry of India is estimated to be around Rs.75, 000 crore market and this is registering a growth of 7% year on year. The restaurant industry includes cafes, quick dining restaurant, pubs, clubs, lounges, bars, fine dining, and casual dining. In India, there are prominent giant fast-food outlet chains that are making overwhelming growth in restaurants food business. Some of the renowned ones are Subway, McDonald's, Domino's, Cafe Coffee Day, Barista, Sagar Ratna, Pind Balluchi, mainland China, Hard Rock Cafe, Pizza Hut, KFC, Costa Coffee, etc.
Food business in India is making an exponential growth because of various factors like rapid urbanization, rising middle class, increasing nuclear family structure, increasing working population, rise in disposable income, improved lifestyle, western influence, awareness of international cuisines and consumerism. Fast food business ideas have picked-up a great spurt.
Accompanied with a whole new concept, Indian were exposed to shopping malls where there is a dedicated food space giving a comfortable sitting area and speedy services. This dining out was an all-new experience for Indian consumers.
Accumulation of all these factors very much sums up that Restaurant Food business ideas in India has achieved a copious growth. The icing on the cake is put by the brisket up online food ordering and free delivery services like Swiggy, Zomato, Food Panda, etc. You can think of this food business ideas. Indian Food business industry foretells optimistic upward trend.
2. Catering Services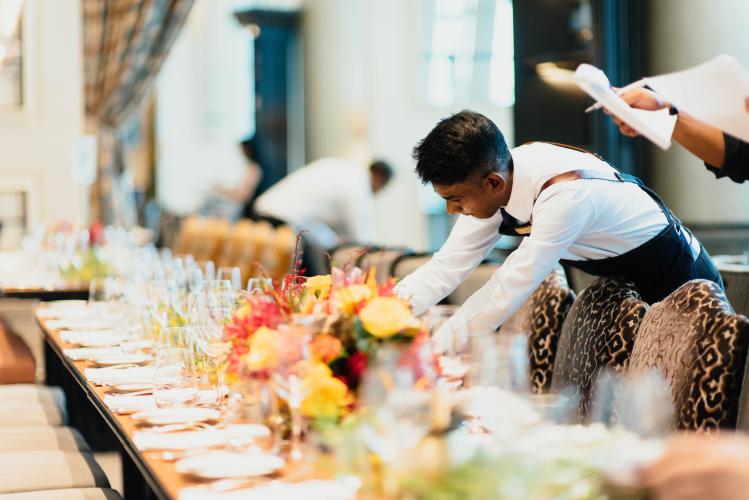 India has a culturally rich inheritance. Despite all the diversity that is there, be it  in terms of religion, caste, faith, traditions, etc among the people of India but one thing is common among them all is their love, regards and huge respect for their festivals and traditions. They are celebrated with great pomp and show.
Food is the key that completes these celebrations. With great vigor people love celebrating festivals, weddings, birthdays, memorable events, etc. Food business ideas in India such as catering services has ample opportunities as this business is not limited to these festivities, wherever people gather for business meetings, conferences, school functions, college fest, social events, public events, etc, food is an indispensable part of it. The demand for cross-region specialties' has added up to catering food business ideas growth.
One thing that makes them best food startup ideas is that it is not recession-prone. It maintains its consistency throughout. Any individual who can provide good quality food, good serving services, efficient in meeting deadlines and good manage skills can start these small food business ideas.
Do you know that annual growth rate of catering food business is around 15-20%. Also, there are many professional hotel management institutions that are growing up paving way for more improved and advanced catering service delivery system.
3. Cooking Classes
You will be awestruck to know that According to reliable surveys, it has been found that there are many internationals top hospitality management schools that are looking forwards to recruit Indian students as they acknowledge huge growth potential that Indian market possess.  Earlier, there were many wannabe chefs who travel abroad for cooking studies. But now, the tables have turned; it is global top hotel management schools that are making their way in India.
These schools produce a bunch of experienced chefs well equipped with modern cooking techniques. To polish country's talented bunch of students, growing Master Chef trend and social media awareness, various culinary cooking channels, demand for efficient workforce in food industry has set Indian food  business ideas in motion. There are many cooking classes that award certificates and diplomas corroborating your cookery skills. Other reasons for the rise in cooking classes involve necessity, 'I want to do' outlook, zeal for learning global cuisines and gourmet food, etc. It offers profitable food business ideas with low investment.
4. Food truck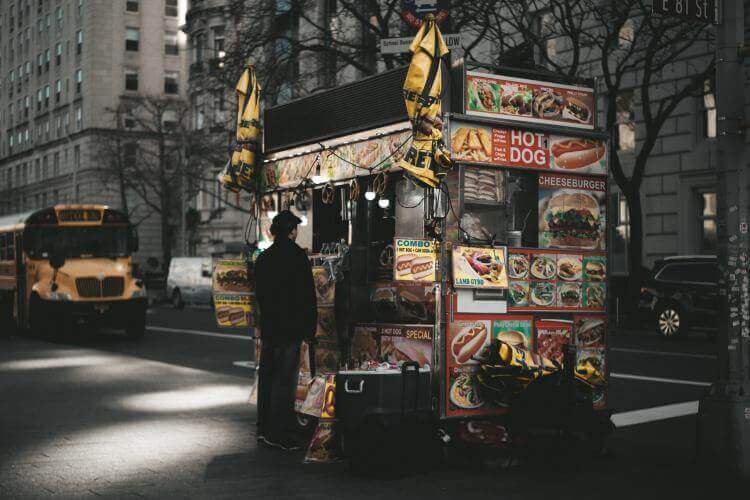 Mobile food trucks and mobile food cart has made their presence felt in the streets. The startups ideas like mobile food truck are proving their potential in the market. The success of food trucks is attributed to its characteristic of providing a quick ready to eat meals to the passer-by, flexibility of working hours and its location which is controlled by the drivers depending on where there is huge crowd gathering.
Food truck service provide flexibility of operation, you can cook food as you move. These are the best fast food business ideas. This is a unique food business ideas that can be start with low capital investment. Firstly, you need to finance your truck, decide the name of your restaurant-on wheel, prepare menu for the customers, stock up your truck-kitchen and make necessary arrangement depending upon the kind of food you are going to sell like oven, fridge, etc, make the exterior of truck attractive so that it markets well.
5. Homemade cookies business
It is a food business from home. To run cookies making business is a cost -effective food business ideas because you don't have to rent a retail store to sell your cookies. The investment requirement is basically for raw materials and equipments.
To sell your product, offer good quality cookies and pay attention on packaging of the product. Afterwards, you just have to maintain contacts within the local market. Also you can set up an online store listing your products. Putting your business online helps you in marketing your product easily. It will garner huge customers.
The benefit of food business ideas from home is that you can increase or decrease the size of production depending on the demand without making loses. Situation remains in controlled. Also it provide flexibility of operations, a housewives can easily manage household chores and business operations according to the time suitability. Cookies business has become a lifelong companion of  tea and coffee over a period in a middle class Indian family. Starting a cookie business is a fair deal in the Indian market.
6. Food processing
Food processing means Converting raw material into another form suitable for consumption. It involves many stages like food preservation that helps in preventing the food from getting spoiled by bacteria, fungi, yeasts. Food processing helps in increasing the shelf life, it also involves addition of food additives as an artificial sweeteners, pasteurization, canning, irradiation, pickling, etc.
Breakfast cereal, biscuits, cookies, Jam, chips, packaged food, ketchup, drinks, jelly, pickles, packaged meat, vegetable, fruits, ketchup, etc. Food startups ideas like food processing require lot of time and energy. Food processing industry and allied services engages millions of people. Even the Ministry of Food processing industries of government of India are making efforts towards increasing investment in Food processing Industry. An aspiring entrepreneurs in food processing business can make soaring success given it's enormous potential.
7. Ice- cream parlors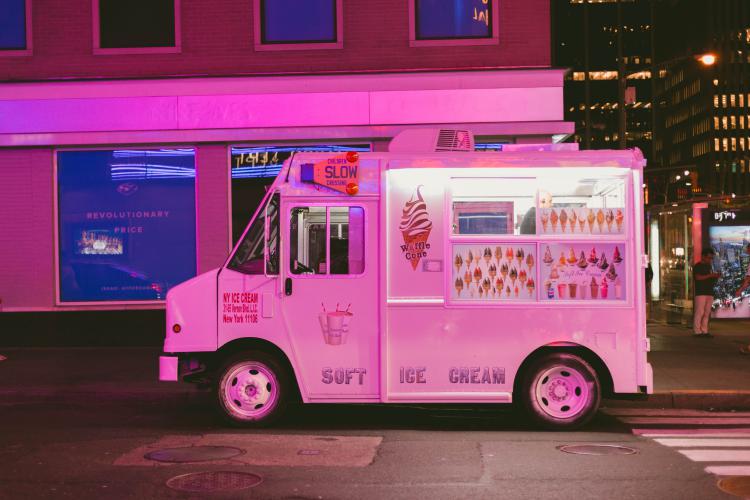 Small food business ideas such a Ice- cream parlors defies all the barriers of season. It is an evergreen business idea. Especially in summer season, the demand remains exceptionally, every likes to have it to beat the scorching heat of sun. These food business ideas in India is running so successfully that it becomes common to have a sight of mobile ice-cream vendors moving in your locality day in and day out. Such is the demand that Ice-cream parlor remains opened till midnights. You must have seen trail of ice- cream carts moving nearby India Gate, it is the demand that has boosted its growth. You can think of this profitable food startup idea.
8. Cake Shop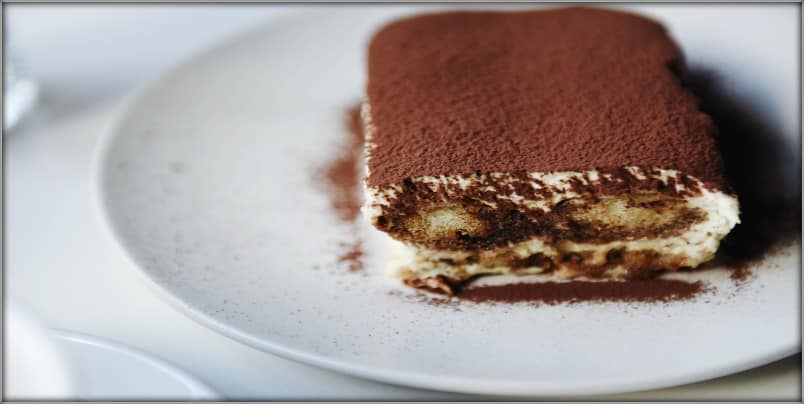 Cake culture has almost ingrained into our Indian culture. Be it festivals, birthdays, weddings, anniversary, memorable event, cake cutting becomes an important part. An individual can for food business ideas from home. For housewives, it is profitable food business ideas with low investment. First and foremost thing is to make a watertight plan. Carefully think about various aspects of business such as distribution, raw material, marketing, etc. A unique and tasty recipe might act as a game changer for you, this part needs to be carefully looked. Make sure the availability of raw material and equipments. For fresh entrepreneur, it is wise to start with small quantity. Final thing is to make packaging attractive. You can sell your business by setting up online store or by forming network with the nearby bakery shops. Cake shops business is profitable food startup ideas which are here to stay.
9. Juice Corner
Food business is exploding Indian Market
In summers, juice corners act as a savior from heat. To keep the body hydrated, getting a glass of juice serves as life- revitalizer. The demand is huge in summers. The growing demand is also attributed to its health benefits. Today, people know what is best for their health and well-being Gym goers, fitness enthusiasts and kiosk lovers have added up to its growth. To increase the sales, you can keep variety of shakes at your stall.  To be sure of its success location plays an important role. Locate at a market place where you can easily provide quick services to the passerby. These offers profitable small food business Ideas in India.
10. Online Grocery Store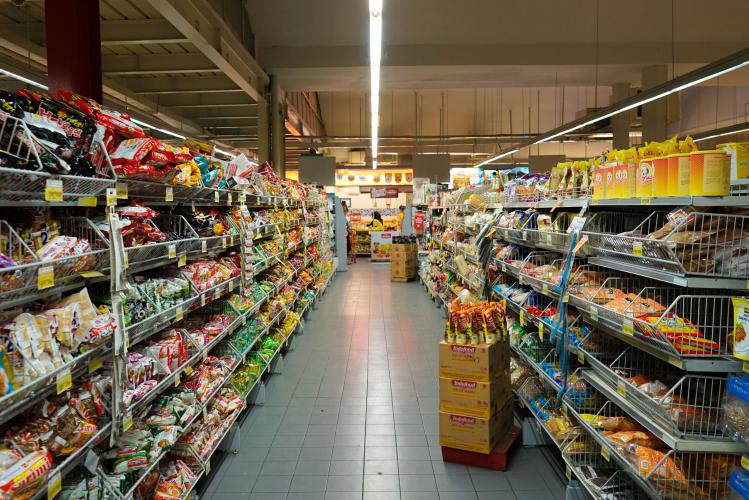 It offers new and unique business ideas in India. Food startup ideas such online grocery store is keeping up with people demand. Year on year, there is a sharp rise in the number of online shoppers in India. Entry Online shopping sites have revolutionized the tradition mode of shopping. Now people while sitting at their home or workplace can get their household chores done. Grocery forms the important part of household work. The advent of online grocery stores with its free home delivery service has made the life much easier. There are renowned online grocery stores like Big Basket, Grofers, etc, that has established their names in Indian house kitchen, and you can also become a part of this chain too. Setting up online grocery store is a food business idea with low investment. It only needs warehouse to stock your grocery items and a delivery network. Want to erase the warehousing cost? Start this food business from home by locating your inventory at your home location.
11. Chocolate making
Food startup Ideas such as chocolate making is soaring business in India. The chocolate making giants companies – Cadbury and Nestle, Amul for long enjoyed a full market share, all to themselves. But now many other companies like Hershey, Mars are making their way Indian Market because Indian Chocolatiers has boosted the growth in chocolate industry.  With the changing time and opportunities, Chocolate is no longer remained a foreign product. People are engaging more and more into this business. It is among best food business Ideas with low cost investment. You can start this food business from home. Running from home, it does not involve overhead expenses of renting a retail shop, employees, etc. Contact your local market to set-up a distribution network or open an online store.
12. Organic food business
The major driver of organic food store business in India is the increasing number of aware, mindful and health conscious legion of consumers. Health secured topmost rank on their priority list. They understand the concept of 'prevention is better than cure'. I won't say that everyone is buying organic product because organic food is priced higher as compared to non-organic food and there is a sizeable section of consumers that falls under low income, low-middle income group to whom finance are a big restraint.
The rising trend of organic store is attributed to the middle income group and high income yielding consumers, who doesn't mind splurging a bit on organic products. Anyone starting these food business ideas should be mindful of its targeted audience. Locate your store at a place that attracts potential buyers. These are lucrative food business ideas with low investment. Organic food industry has a promising future given the under-utilized market consumption and under-utilized export growth rate. Studies show that annual organic food consumption is not even 0.1% of the total food consumption and organic market abroad is not more than 0.2%. Indian entrepreneurs can extract huge profit by utilizing its organic food industry to its full potential.