Due to the strategic geographical location of West Bengal, the city of Kolkata has numerous opportunities in terms of business prospects. It has access to land, air and water connectivity? West Bengal presents the main market for northern states, and trades with nearby country of Nepa, Bhutan , Bangladesh, Myanmar and a number of South East Asian countries. Kolkata is awarded as the third most productive metropolitan city in India. Major sectors that contribute towards its economic growth include agricultural sector, food processing, textiles, jute, electronics, medicines, steel, minerals, plastic, tanning industry, etc.
Check the List of Top 8 Small business ideas in Kolkata Start with low investment.
1. Saree business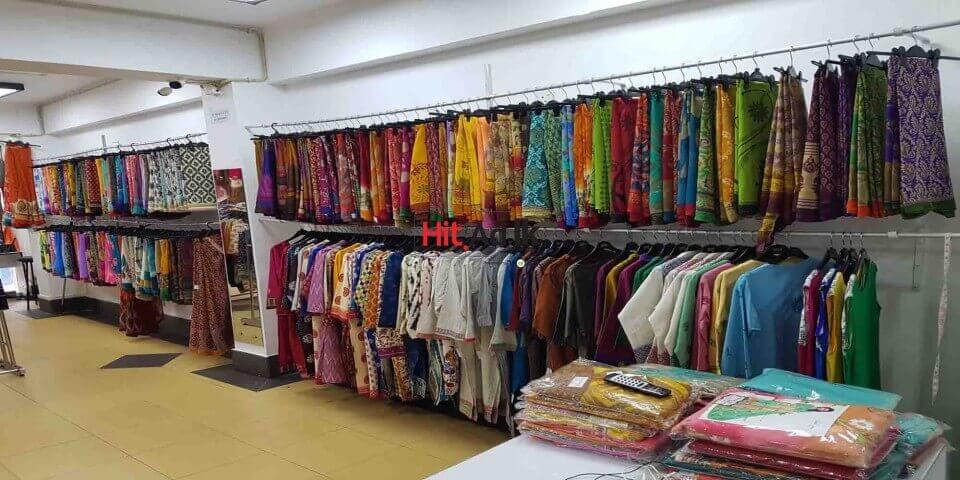 Kolkata is known for its good quality weaving art. These businesses attract customers from across countries and state. Popular sarees of Kolkata are famous in countries like Nepal, Bhutan and Bangladesh. There are varieties of fabrics available with intricately woven distinct material. Tant cotton sarees are produced in large numbers in Kolkata. Kolkata is known for exquisite Taant. Other variety of sarees include Baluchari saree, silk saree, Muslim saree, Korial saree, tussar silk saree, Kantha embroidered saree, Murshidabad silk, Garad silk saree, Jamdani saree. These sarees specially filled the wardrobe of Bengal beauty. This is a best business in Kolkata. More and more people are starting saree business ideas in Kolkata because it is quite profitable and the availability of weaving clusters in the city.
2. Fishery business
Fish is the staple food of Kolkata. West Bengal is highest consumers of fishery. The demand for fish always remains high in the city. According to studies it has been reported that Kolkata is the largest fish producing state, producing about 20% of the total fish production in the Country.  This is the best business in Kolkata given that the state is blessed with all the natural conditions required for flourishing riverine fish industry like presence of Sunderbans, water availability and climatic conditions. The Government of West Bengal made many initiatives for improving the level of fish rearing. These initiatives are bearing fruitful results making it lucrative, best business ideas in Kolkata with low investment. It has become  all the more success business ideas in Kolkata because the demand for fish is not only high in the city's retail state  but gateway for adjoining North Eastern states and adjoining countries like Bhutan, Nepal, and Bangladesh.
3. Hatcheries for Fish seeds
Fish hatcheries works towards production of seeds to supplement the natural number of fish species. The setting up fish hatcheries has grown over a period because of the rising demand for fish and initiative of government to increase fish farming.  The city has no dearth of water bodies for pisciculture. These water bodies are leased out the aspiring entrepreneurs. This Aquaculture and marine culture has also contributed towards the demand for modern hatcheries to produce high quality seeds. The fish farming involves the production of species like catfish, tilapia, salmon, etc that has huge demand in the foreign countries. Thus, the city is offering hatchery business as new business ideas in Kolkata.
4. Cold storage fridge transportation service
Kolkata besides having all the natural advantages, supporting its  fish production industry, no matter that the city is amongst the largest producer of fish in the country, this dividend might turned into disaster if the city doesn't have a proper cold storage transportation facility. Fish is a perishable product which requires freezer facility to extend its shelf life. Without cold storage facility that city won't be able to utilize the full potential of its fish industry. The efficient cold storage fridge transportation facility is required from the place of fish port to the processing units or to the market area. You can also provide cold storage transportation services to the people and earn a huge deal out of it in Kolkata. Cold storage freezer facility is also in high demand by fruits and vegetable producers.
5. Jute bag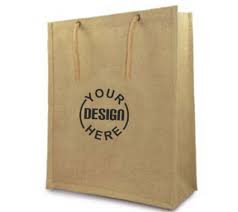 Kolkata excelled in the production capacity of Jute cash crop. Jute is a biodegradable product. Jute is used in the production of jute bags, carrying sacks, carpets, ropes, etc. The growing environment concerns have led to the growing use of jute. Usage of jute is advocated by the international community such as UNESCO and government of India also mandated the use of jute for carrying grains, agriculture crops, sugar, vegetable, wheat, maida, rice, bazra, etc. You can also think of making bags that has huge demand backed by government and environment conscious citizens. These offer successful business ideas in Kolkata.
5. Processing units
Enormous Fish production in the city has led to the setting up many processing units of fish species like pomfret fish, basa fish, magur fish, seer fish, betta fish, mackerel fish, ribbon fish, reef cod fish, sea bream fish, Catla fish, etc. Prawns, shrimp, mud crabs has huge demand in foreign market. This has boosted the establishment of many processing units. This is the new business ideas in Kolkata that is taking shape. You can be benefited a lot given the government supports and schemes dedicated towards improving and encouraging this sector.
6. Bengali sweet business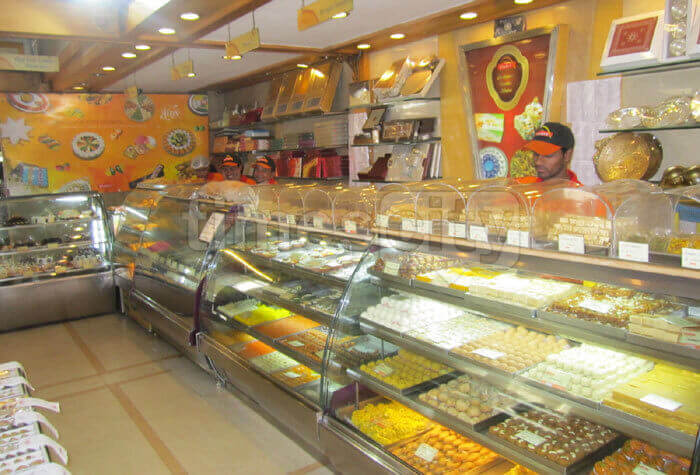 Specialties' of Kolkata includes Rosogolla, roshmalai, pantua, chomchom, Darvesh, sweet Sandesh and Payesh, etc. In the busy streets of Kolkata, it's a common sight to see a crowd of people lining up for these items. The consumers of these dishes are not only locals but people from all over the country come to this place to enjoy these mouth watering specialties. You can run a sweet restaurant. It is highly profitable business venture. You can start these business ideas in Kolkata with low capital investment.
7. Leather product business
If you have the knowledge and experience then you can engage in the manufacturing of leather products. The products range from wallets, belts, shoes, purse, caps, covers for phone and books, bags for laptop, travel bags, card holders, leather handicrafts, etc.
Do you know that, the state of West Bengal is the second largest tanning industry in the country? It is not necessary that you have to have huge capital investment, no; you can set up small tannery.
Government is also encouraging the tanneries growth in Kolkata by incentivizing the already existing and aspiring entrepreneurs. Incentives include remission of registration fees, respite from stamp-duty, assistance of capital and cash incentives, etc. There are also many training centres that are set up in Kolkata for safer, efficient and high quality leather production. All this is being done to develop tanning industry. It is to be noted that the state register export of leather and leather goods of around 50% of the total export done collectively by the country. The city has huge potential in these new business ideas in Kolkata.
8. Tourism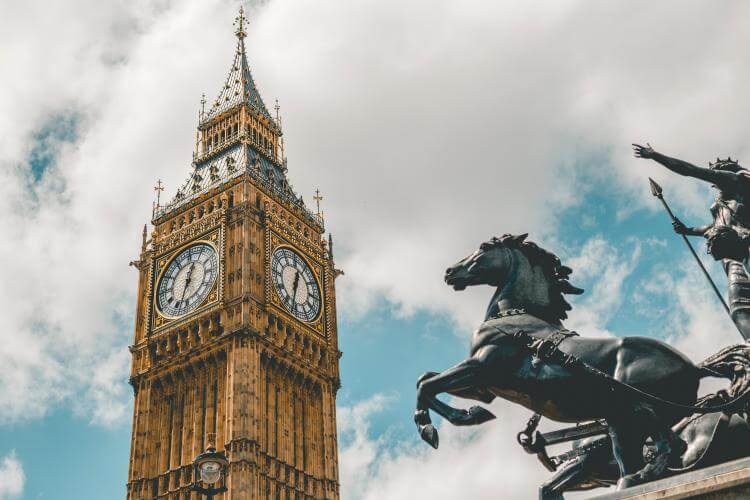 Among the historians across the world, Kolkata hold a special significance. Kolkata receives major foreign tourist footfall because of its iconic historical past. For 150 years, the city of Kolkata remained the capital city of British India. The journey of 150 years houses in itself the establishment of magnificent architecture. Also the people belonging to Hinduism faith comes her to offers their  respect to deities and the festival of Durga Puja attract people from all over the country. You can offer your transportation, guide services to familiarize them with history, art and culture of the city. These are best business ideas in Kolkata with low investment.
Aforementioned are the best business in Kolkata.